Fund raising is an important piece of the Arizona Institute for Breast Health. Because our mission is to provide women who have been diagnosed with breast cancer a timely second opinion completely
all monies raised by the Institute are through donations and fund raising events.
The goal of the Board Members of the Arizona Institute for Breast Health is to raise community awareness in order to reach as many women who have been diagnosed with breast cancer by spreading our message and opening our doors to them.
We are so grateful to our many supporters who are organizing the following events coming up in 2014. We would love to have you participate in any way, big or small, to support these wonderful organizations!
Over the course of a year, many fund raising events are held that reach out to the community in hopes of reaching those in need. We are very fortunate to have the following organizations open their hearts to AIBH by offering a way to donate all year long! Please take a moment and read about how you can support the cause through these wonderful organizations.
---
SoundApe.com

---
Soundape.com, located in Scottsdale, Arizona, provides advanced large and small unique speakers in various colors. The smaller speakers use resonant technology, which is ideal for iPhones, iPads, mobile phones, computers, laptops and any other audio device equipped with a standard 3.5 audio jack.
On a larger scale, utilizing 360 vibration technology, their new
Kong
product line is capable of turning almost any surface into a high fidelity speaker! Tables, countertops, windows and even walls will come alive with rich, full and remarkable sound.
Soundape.com offers three different pink speakers. One of the popular ones is called the
Mighty Joe
and it is equipped with a revolutionary bass-expansion system which will finally give you the lower end, the "bass" that you have been craving, and the way music was meant to be heard. Its "mini" size means it's small enough to fit into the palm of your hand, or purse, or backpack.
Soundape.com is offering 10% of the proceeds from all sales of all three pink speakers to AIBH all year long!
So if you are in the need of a small, but powerful speaker, check out
Mighty Joe
and you will be supporting AIBH and the breast cancer cause! To take a look at
Mighty Joe
,
click here.
To learn more about this great company,
click here.
---
Phoenix Flower Shops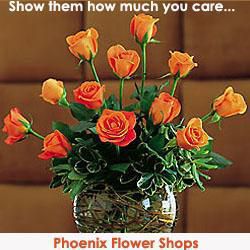 ---
Phoenix Flower Shops is supporting AIBH all year long! We are very grateful to Phoenix Flower Shops for donating a portion of each floral purchase that comes from the link on our website. If you need flowers, please remember to click on the photo of the flowers, which will take you to their website. If you purchase flowers, AIBH will get the credit and a portion of the purchase price.
Phoenix Flower Shops has been recognized as a leader in the floral industry. In 1976, they were recognized as one of the Top 100 florists in North America by FTD and has continued to be named in the Top 100 each year since. This award is one of the most prestigious in the floral industry with over 36,000 florists competing for the honor.
Locally, Phoenix Flower Shops has been named the top Florist by the readers of the Arizona Republic and has also been ranked as the #1 Florist by Today's Arizona Woman Magazine. In addition, Phoenix Flower Shops is the official florist of the Arizona Opera, NHL's Phoenix Coyotes, and AFL's Arizona Rattlers.
---
Shop For The Cause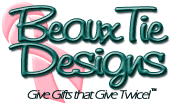 ---
Beaux Tie Designs
, an on-line jewelry and pink ribbon gifts retailer, donates 15% of the total of every sale through their website to the Arizona Institute for Breast Health in the name of the purchaser, who gets the donation credit. They offer a line of unique hand-designed Pink Ribbon Awareness pins, unique Pink Ribbon Gifts and a line of awareness apparel. They also sell sterling silver earrings, bracelets and pendants of all types for both women and children, and even have a variety of Asian silk ties for men!
---
Golf for Cause

---
Golf For Cause
, as an organization, develops and delivers products and services that move others to use golf as a dynamic strategy to achieve their objectives, focusing primarily on business professionals new to the game, especially women. Helping individuals and organizations to leverage the business potential of golf is one of their main goals. Business-Golf Training, Motivational Speaking, Team-Building, On-Course Mentoring, Golf Tournament Consulting are offered. They turn Golf into Gold, and donate to AIBH in the process! Thank you Debbie Waitkus!
---
The United Way

---
The mission of The United Way is to improve people's lives by mobilizing the caring power of communities. If you would like to make a donation to the Arizona Institute for Breast Health through the Valley of the Sun's United Way Program, just write in Arizona Institute for Breast Health on your payroll deduction form at work and AIBH will receive the funds! It is a wonderful way to make a donation - and tax deductible as well!